BIKI: a drone that swims
Home » LeisureLast Published: Fri, Jul 07 2017. 10 59 AM ISTBIKI: a drone that swims
This underwater drone is designed like a fish and can reach a depth of 196ft
Nitin Sreedhar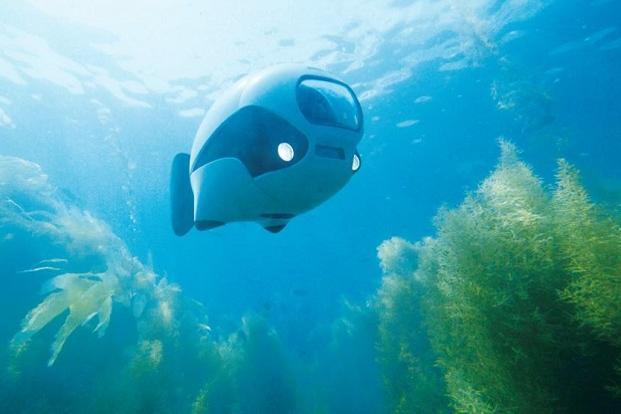 BIKI will be available for delivery in September, and can be shipped worldwide.
Latest News »
Drones in the air may not be an unusual sight today, but the next revolution in drone tech is happening underwater. Meet BIKI, a portable underwater drone.
The company behind BIKI, Beijing-based Robosea, claims it is the world's first bionic underwater fish drone that can be controlled wirelessly. Designed like a fish (it has a fishtail made of firm, natural rubber), BIKI can dive to a maximum depth of 196ft. An ultra high-definition 4K camera fitted into it takes pictures and videos that can be stored in an on-board 32 GB memory card.
This drone could prove helpful in underwater explorations because it also includes an obstacle-avoidance system and a balance mechanism that helps it swim smartly and avoid objects in the water.
There are two ways of commanding BIKI. The first is with the help of a controller that uses sonic waves released by the drone as a medium of communication. You can then give commands to submerge, accelerate, slow down, click photographs and record. The other option is to use an app on your tablet or smartphone (Android, iOS). You can make BIKI dive deeper by customizing the route and setting the depth through the app, which connects to the drone through Wi-Fi.
BIKI runs on battery, and can last up to 2 hours underwater. Two other cool features include a built-in GPS and lumen lights for better visibility in deeper waters. The GPS helps the drone return automatically to its starting position and send its real-time location to the user's mobile or tablet. So you don't have to worry about losing track of it.
According to its Kickstarter page, BIKI will be available for delivery in September, and can be shipped worldwide. You can pledge $599 (around Rs38,700) to get an early-bird offer, but its planned retail price is $1,024.
First Published: Fri, Jul 07 2017. 10 59 AM IST
Editor's Picks »