Drone simulator market to grow 15% by 2022
| | | | |
| --- | --- | --- | --- |
| VIRTUAL PRESS OFFICES™VIRTUAL PRESS OFFICES™ | COMPANY ZONESCOMPANY ZONES | Advertise on ITWeb | Mon, 03 Jul, 18:21:51 PM |
advertisement

StratTech offers end-to-end integrated safety solutions through Innovative technology to simplify all safety and security needs. advertisement

DATA EXPLOSION – Data is everywhere. We assist organisations to mitigate data risks. Read more. advertisement

Boston City Campus & Business College is open for mid-year registration for degree, diploma and higher certificate qualifications. Apply online with no application fee. Drone simulator market to grow 15% by 2022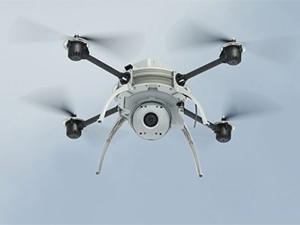 The global drone simulator market is projected to grow to $764.7 million by 2022.
The global drone simulator market is projected to grow from an estimated $376.9 million in 2017 to $764.7 million by 2022, at a CAGR of 15.20% from 2017 to 2022.
This is according to market analyst firm ADS Reports, which notes increasing military and commercial demand for drones is one of the key factors driving the drone simulator market.
A drone simulator is a program that allows drone pilots to practise on a computer, without the risk and expense of damaging a real model.
ADS Reports says the growing demand for drones in the commercial and military markets has increased the requirement for skilled pilots, which, in turn, is expected to drive the drone simulator market.
However, it notes the complexity associated with drones, in terms of simulating new technologies and payloads, is restraining the market's growth.
See also
On the other hand, ADS Reports says the growing affordability of simulated training is expected to increase the demand for drone simulators.
"Training with actual drones can be expensive and prone to accidents. Hence, virtual training can be beneficial to pilots to avert such risks," the market analyst firm says.
According to ADS Reports, the North American region is the largest market for drone simulators due to the presence of various prominent players offering these solutions.
Another factor that contributes to the growth of the North American market is the increasing adoption of drone simulators for defence and commercial applications, it notes.
It adds that in the commercial sector, the demand for drone simulation emanates from various industries, such as agriculture, infrastructure, as well as media and entertainment.
In SA, industry players point out the drone simulator market is also growing steadily.
Economist Dr Roelof Botha says the local drone industry is poised to make a multibillion-rand contribution to the country's beleaguered economy.
Botha, an economic advisor to the Commercial Aviation Association of SA, has extensive experience in the economics of aviation. He recently conducted drone market research commissioned by United Drone Holdings (UDH) in partnership with the Commercial Unmanned Aircraft Association of Southern Africa (CUAASA).
"It is clear after comparing 2015 data to the latest economic impact assessment that the domestic drone industry is expanding exponentially," he notes.
The latest research indicates the total economic output generated by the drone industry equates to an anticipated turnover of more than R2 billion and should create in excess of 30 000 jobs in 2017.
According to Botha, the methods used to determine his findings include distributing sample surveys among CUAASA members, estimating and concluding results, and determining the average multiplier effects on the sector, as well as comparing results with SA/European Union and SA/United States GDP ratios.
"Globally, technological advancement has transformed a vast number of industries over the past decade, but sectors such as real estate, mapping, infrastructure-monitoring and shipping have remained relatively unchanged. But drones are in the process of dramatically changing these and a host of other applications," Botha notes.
"The commercial applications of drones are limitless; they go where humans can't or shouldn't go and make tasks safer, faster and often more accurate," says Sean Reitz, UDH CEO.
"Drones have proved to be beneficial to many key industries. The economic impact assessment reveals drones have benefited our economy and will impact unemployment rates as well, which is very encouraging," he says.
However, Botha adds that while industry growth can be regarded with certainty, "inappropriate regulatory structures" are hindering progress.
"Unless the South African transport authorities create a business-friendly and efficient set of regulations for commercial drone activities, it may lead to a siphoning of jobs and economic activity to neighbouring states that do," he concludes.
Our comments policy does not allow anonymous postings. Read the policy here

RELATED ARTICLES
eBook


Recommended for you
Drone support boosts firefighting efforts


DRONE
StratTech offers end-to-end integrated safety solutions through Innovative technology to simplify all safety and security needs.


RISK
DATA EXPLOSION – Data is everywhere. We assist organisations to mitigate data risks. Read more.


TRAINING
Boston City Campus & Business College is open for mid-year registration for degree, diploma and higher certificate qualifications. Apply online with no application fee. Sponsors Message



Resolve is geared to moving people, products and businesses forward through innovation and an entrepreneurial mind-set. Resolve is more than just your average consultancy – it provides innovative solutions through its advisory, technology and managed services offerings.
Best Read
Africa
Publications

ITWeb's Corporate IT Training Guide
South Africa's ultimate training reference.

OPINION