India's drone market expected to grow $885.7 mn by 2021; Jobs look like a guarantee here!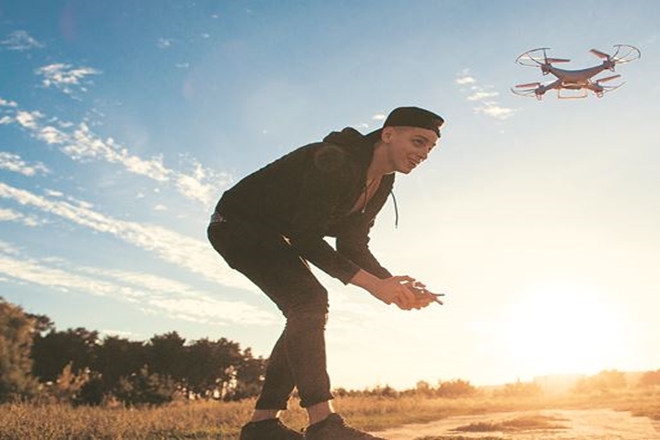 -Vipul Singh
Indian drone tech startups are expected to hit the market with innovative solutions for the civilian domain. In such a scenario, the drone job market is likely to grow, with jobs such as UAV operators and pilots to software developers and engineers. While many people take to flying drones as a hobby, wedding photography and videography has become a huge use-case for flying drones. Add to that industrial and environmental situations where drone steering skills help enormously.
But becoming a drone expert is not easy—formal training and education are still in the nascent stage. However, there is a growing interest among operators to acquire formal certifications and training.
A FICCI and EY report noted that the Indian unmanned aerial vehicle (UAS) market will touch $885.7 million by 2021, when the global market size will be $21.47 billion. This will create jobs. Drone-related careers can open up for pilots, UAV operators, engineers, and data processing and analysis experts. Potential positions range from full-time to contract-based work, even internships across many industries.
Regulators have laid down guidelines for commercial drone operations, which involve the drone operator to be certified by dedicated flight training organisations. A generic curriculum has also been mandated. Apart from this, there will be demand for operators with use-case-specific expertise. A lot of jobs will also be created as drones need to be manufactured, serviced, repaired and operated. And then there is a growing demand for skills that need to build algorithms to spot patterns in photographs, intelligent routing and collision avoidance systems. The other area is precision agriculture and pesticide spraying, using drones.
To become a drone pilot, training and assessment is required, as per guidelines released by the Directorate General of Civil Aviation (DGCA), which will come into effect from December 1, 2018. In addition, prospective pilots must be above 16 years of age and to pass a test on their practical and theoretical ability to pilot a drone. Also, a person who intends to become a drone pilot should ideally start by practising on simulators. Soon, drone flying will become a sought-after skill in India. New technologies do lead to newer jobs.
-The author is co-founder & CEO, Aarav Unmanned Systems. Views are personal