Industrial drone training course backed by engineering body
The Engineering Construction Industry Training Board (ECITB) is backing a new drone training course that will train drone pilots for inspection of infrastructure.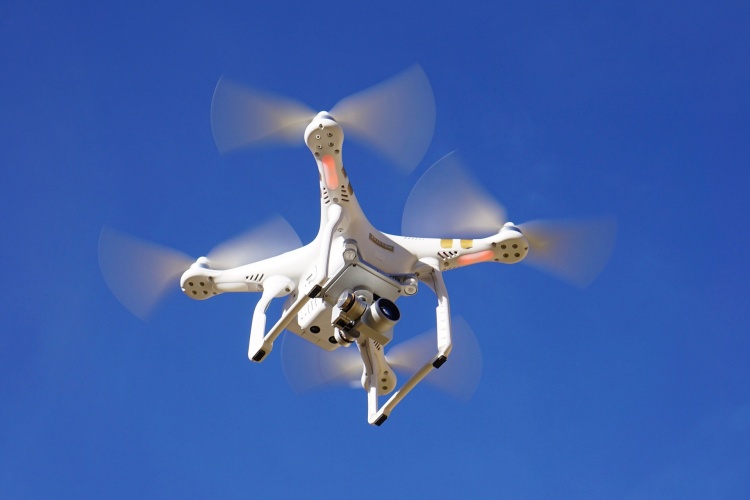 Developed by ECITB in conjunction with employers and drone experts, the Industrial Drone Operations Training Standard will train operators to undertake drone activities safely across around industrial sites. As these sites often have specific operational hazards and constraints, specialist knowledge beyond the standard Civil Aviation Authority courses is required. Training will consist of a theory phase followed by practical flight training on rotary and fixed-wing drones of up to 20kgs.
"Drones are becoming increasingly common across engineering construction sites from monitoring and surveying sites to checking wear and tear on installations, such as offshore platforms and wind turbines," said Chris Claydon, chief executive of the ECITB. "They reduce the need for people to carry out hazardous inspections and make these essential processes quicker and cheaper.
"There's no doubt we are on the cusp of a major shift in work practices with clear practical and financial benefits that means the use of drones will become the norm across the engineering construction industry. This is a trend the ECITB has identified, and why we've delivered this rigorous new technical training standard that is recognised and valued by employers."
Following successful completion of the drone training course – and after a period of work-based consolidation – candidates will undertake a technical assessment testing pre-flight preparations based on complex industrial scenarios, performing flight manoeuvres within set parameters and responding to emergency scenarios. The Industrial Drone Operations Training Standard is suitable for anyone that has passed the CAA Permission for Commercial Operations (PfCO) training and can meet the course pre-requisites. Successful candidates completing the technical test will be awarded an ECITB technical test certificate, which is valid for three years.
A recent report by PwC – Skies without limits – puts the value of drone technology to the UK's wider construction and manufacturing sector at up to £3.5bn and forecasts by 2030 there will be more than 76,000 operator-controlled drones in regular use.