MIT drones switch between flying and driving, whichever's best
MIT's Computer Science and Artificial Intelligence Lab has developed a new prototype drone that can both fly and drive, and will determine which method to use to optimize battery life, speed and efficiency. It's a preview of how autonomous urban transit might one day work, with flying cars switching seamlessly between roads and airways to navigate dense urban environments in concert with one another.
The MIT-developed system operates in a scaled down model of a city block, complete with traditional roadways, buildings and mock green space. The prototype can theoretically work with up to 80 vehicles cooperating effectively at the moment, navigating landing pads, streets, no-fly zones and more without issue.
Researchers at CSAIL created eight quadcopter drones that can also scoot along on wheels on the ground, with a max travel distance of up to 252 meters when driving, or 90 meters of pure flight. The team noted that many animals in nature will transition between flight and walking when convenient and necessary, including birds and insects, and designed their bots to do the same, negotiating both modes to maximize battery life.
This is one of the coolest ideas I've seen when it comes to how we might be able to make flying cars actually useful in everyday life. It'll still take a lot to get from concept to reality in terms of a full-scale system, obviously, but it's a start.Flying cars are an area of heightened interest for researchers and private industry as they seek to figure out ways to improve how we get around in ever denser city settings. One of the major constraints remains battery life, however, since pure flight requires a lot more power than driving, and current battery tech doesn't allow for very much continuous flying time without charging. A blended system could theoretically alleviate traffic while minimizing the need for battery tech improvements, ultimately helping to make flying cars a reality much faster.
Written by Darrell Etherington for TechCrunch.
Related Video: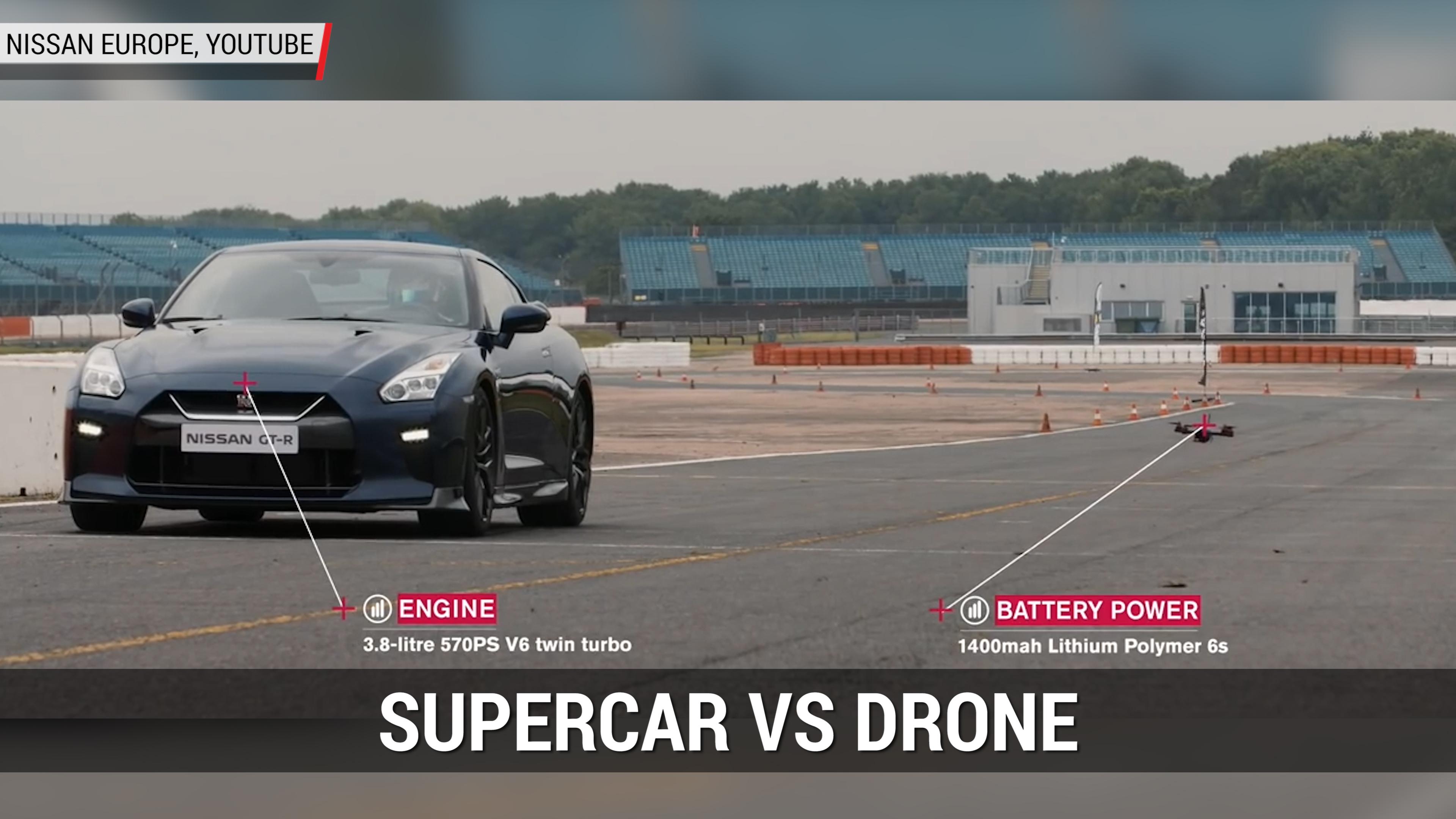 Follow Us
From Our Partners
You May Like Links by Zergnet
The Toyota Way: 14 Management Principles from the World's Greatest Manufacturer Porsche 911: 50 Years How to Keep Your Volkswagen Alive: A Manual of Step-by-Step Procedures for the Compleat Idiot How Cars Work
TEKTON 5941 Digital Tire Gauge, 100 PSI Vastar Mobile Phone Mount Tripod Adapter, Smart Phone Tripod Holder, Black Smartphone Tripod Moun… Magnetic Phone Car Mount YOSH Universal Air Vent Magnetic Car Mount Holder with Premium Design fo… FM Transmitter, Otium Bluetooth Wireless Radio Adapter Audio Receiver Stereo Music Modulator Car …
Sterling Auto Car INSURANCE Registration Holders 2 Pack Automobile, Trailer, Truck etc. A MUST to… Mpow Cell Phone Holder for Car, Windshield Long Arm Car Mount with One Button Design and Anti-ski… RamPro 180 Piece Rubber Grommet eyelet Ring Gasket Assortment, Set of 8 different sizes, with See… Car Seat PU Leather Console Gap Filler Side Pocket and Catcher Organizer Interior Accessories,Set…
Supercross Kings GBSELL Car Motorcycle Cigarette Lighter Socket + LED Digital Display Voltmeter + USB USB Charger …
Videos
"Aim" The Autonomous Health Care Vehicle | Autoblog MinuteWatch Video
Autonomous shuttles on college campus | Autoblog MinuteWatch Video
2017 Audi A4: Allroad vs. sedan: We explain the differencesWatch Video
Smacircle S1 Electric Bike | Autoblog MinuteWatch Video
Be mesmerized as this guy customizes, restores Hot WheelsWatch Video
We couldn't wait for the new Ford Ranger, so we drove one in New ZealandWatch Video
Watch motorcyclist kick moving car, trigger chain-reaction crashWatch Video
Audi A8's active suspension will even protect you in a crashWatch Video
To Paint Or Not To Paint | Autoblog Details Watch Video
Bizarre Robbery Attempt | Autoblog MinuteWatch Video